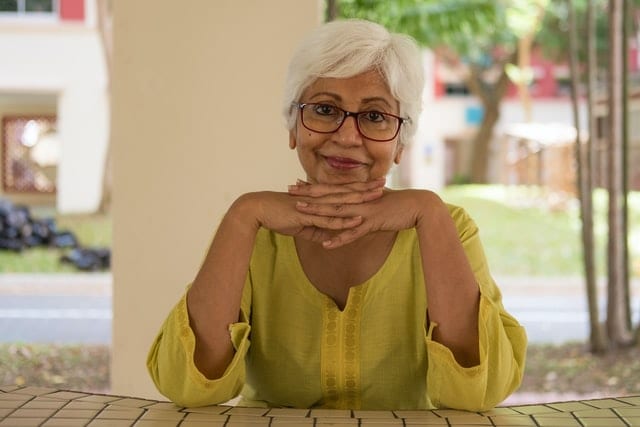 PRODUCT
Life Insurance
Thinking about life after death can be a daunting process, but for the future and sake of your family, you do so anyway to keep them protected.
Life insurance is a safety net. It's a contract with an insurance company and promises that after your death, the person or people you include as beneficiaries will be paid out.
The options are constantly changing and you should have to guess and be unsure. Choosing the right options for you could be challenging if you don't know what you're looking at or find yourself overwhelmed with what you're seeing.
At Parr Insurance, we want to first and foremost, answer your questions. Then present you with a solid plan and let you decide what's best. Even if you feel like you'll keep your family in good hands for many more years to come, don't leave a wide gap uncovered and risk the chance.
See below for a full Q&A on Life Insurance.
Frequently Asked Questions About Life Insurance
How much life insurance do I need?
We always ask why? What are you trying to accomplish? There are several types of life insurance and the proper use of any of them will start with that question. The answer is subjective because the next question will always be what can you afford and what are you willing to sacrifice to achieve your end goal? Now you have the materials to build your program
What types of Life Insurance Are there and What type of policy should I buy?
The types of life insurance are as follows:
Term. This is usually sold to secure short term debt for families and businesses. It is a great value due to its inexpensive cost out of a budget. It can also create opportunities as leverage against future borrowing. Because of this it is often used to insure key people in a relationship such as business partners or upper management. Every family should secure a policy or multiple policies on the main bread winner. There are many good rules of thumb and financial calculators for coming up with a death benefit amount in any of these situations. Normal term lengths range from 1 to 30 year term policies. Once the policy is secured the life of the insured is guaranteed throughout that period of time.
Whole Life. The foundation of Final Expense policies as well as many estate planning policies. These policies are normally built on an actuarial table of 90 to 120 years of age. This matters greatly as we live in a time when that range has literally expanded in front of the Citizens of the United States over the last 75 years. Whole life is guaranteed through the age that particular contract states. You pay a flat premium for a set amount of time and the death benefit is guaranteed based on that premium. This allows for permanent coverage even if only paying for a shorter period of time. For instance: Two whole life policies could have the same death benefit on the same person for the same amount. Let's say each have a 50k benefit and are based on age 100. One policy is $50 a month for the life of the policy. The other is $250 a month but is only due for a certain number of years. The insurance companies can do this using the idea of Time Value of Money. For all of these reasons this product has been and continues to be a great value for the consumer. In today's market is is also the foundation of the hybrid long term care policies that have become so popular for estate planning purposes.
Universal Life. These policies are fairly new to the market. Within the last 40 years these have been introduced to the general public and have been created to be the most flexible of all of the life products. They do this by bending actuarial averages to the benefit of the consumer but always within a profitable range as described by Federal and State Guidelines. The idea of smoothing numbers and averages is used to do the bending. Policies can be structured to act a certain way to fill the gap left by term and whole life products. They are most commonly funded with an indexed or variable product. Tax laws are often times used to set the boundaries of the structure of these policies. They are a great tool in the hands of knowledgeable advisors but are often times mis-understood due to the flexability of the contracts. It is a great idea in our opinion to have teams of advisors build these structures. We like the idea of using an Attorney along with a CPA when using these products for any structuring with the idea of estate planning or retirement planning. When built with this team these products are a solid counterbalance to traditional American retirement planning. At Parr Insurance we understand the questions to ask and the reasoning behind them but make a clear distinction between that knowledge as it stands alone vs. the group knowledge of a good team as described. We have several Atty's and CPA's that we work with but are prepared and often times do work with clients who have already established these relationships.
What should I consider in naming life insurance beneficiaries?
When you ask yourself why you want to buy and what you are trying to accomplish a clear light will shine on who the beneficiary should be.
How old do I need to be to get life insurance?
Because we believe in planning based on statistics and actuarial tables we advocate for buying early and often. We've never met a person who's family or business partners were unhappy with having a contract in hand if and when a death occurs. In our opinion, there is no argument that logically makes sense against owning a policy. A logical argument can always be made to purchase. You can be over insured as well but that is a subjective idea and based on personal feelings. Just like not buying at all is subjective. We've been doing this a long time and the industry goes back to Roman times. If people depend on you there is a reason. Period. You just have to ask yourself if you are concerned about it or not. If you are. We want to talk to you about making a program that makes sense. What we do hear is this. I wish I would have done it 30 years ago. We've heard this from many multiples of clients in their 70's and 80's who are now facing "extravagant" premiums or not being able to be covered at all due to age and health.
I have a small LI Policy to cover my funeral expenses do I need more?
As we age and come to terms with financial planning based on fixed incomes it becomes clear how valuable coverage can be. Singled, Married, Etc. Doesn't matter. Inflation, Market Risk, Long Term Care Needs, and Taxes will be in your life in one form or another. Financial literacy is critical. The great news is this. You don't have to face any of that alone. You should not. Do not let fear or ego stand in the way of asking for assistance. Your team should meet you where you are with understanding and information. Anything less is a choice. If you own coverage already it is always a good idea to review your total situation every year. Some say this is a chance for agents to churn business and take advantage of a customer by over selling them. We've seen articles like this on the net. We stand strong that this is not the case. The simple truth is we age and die and while that is happening Governments and Markets are ebbing and flowing. This is real and in turn should create a new conversation between the team. Don't let yourself be lazy about it. Educate yourself at the very least by committing to letting a trusted system guide you along.
Can I think of my Life Insurance Policy as a tool for Financial Planning?
We see them for what they are and can help you use them to fill gaps in your plans. Debt is constant in most lives. Life insurance is the best tool in our opinion to manage that reality. We strive to keep our end goals rooted in this idea. We specialize in coordinating a balanced portfolio of products just as you would a portfolio of investments.
How often should I review my life insurance needs?
We feel that at the very least an annual phone call should be had with your team lead. We recommend to all of our customers that they seek council. We want to be part of yours.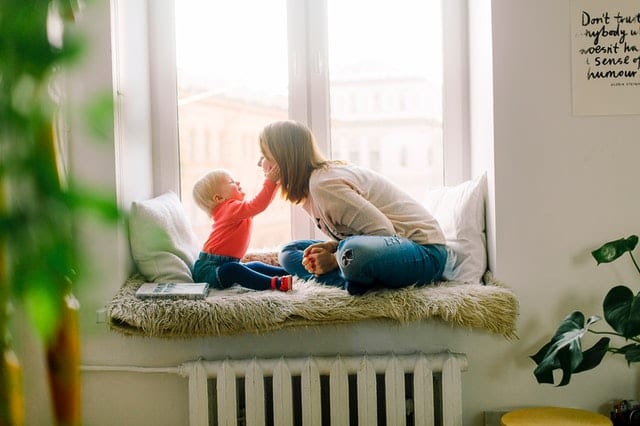 PRODUCT
Final Expense
Ever hear the phrase "dying is expensive?" Well, a lot of the times it is for most mid to low class families. There's covering medical bills, funeral expenses and the burial to think about, along with other finances that come after those are paid off.
Final expense insurance is a whole life insurance that will cover medical, funeral and burial expenses. There are also many features that come with it, including, but not limited to: whole life insurance, cash value, fixed premiums (as long as they're paid) and affordable rates.
Here at Parr Insurance, we want to deliver you the best Final Expense policies possible, which is why we will work with you closely and determine you and your family's exact needs.
See below for a full Q&A on Final Expense policies.
Frequently Asked Questions About Final Expense Policies
Why do people buy them?
To provide security and peace of mind that you are not leaving a financial burden on your family.
Who is the beneficiary?
Usually a spouse or child or other living relative who will handle the final wishes of the deceased.
What if there is money left over?
The family can use these funds as needed for funerals and medical bills. If there is more than is needed they can keep the funds.
Is there a limit to how much I can buy?
Because of the simplified issue of these products they usually max out at around 30k. Several policies can be purchased however to increase the benefit to fit the need.
Is a final expense policy a pre-paid funeral?
No. A final expense policy can be used to fund a funeral but it is not the mechanism behind a prepaid funeral.
Why buy a final expense if I have a pre-paid funeral?
To increase the estate size and to leave more to your family if these are your wishes.
Can I spend the cash value in a final expense policy?
Yes you can get access to the cash value which will then decrease the death benefit. Because of this access the cash value is also naked to a Medicaid spend down.
How do I avoid losing my cash value in a Medicaid spend down?
You must be aware of this situation and you must be aware of the laws that allow you to 1035 exchange your cash value into a funeral trust.
What is a federal trust?
A funeral trust is a legal document that currently allows 15k per person to be funded. This immediately protects the cash value from a spend down.
Will a Medicare Spend down affect my Final Expense Policy?
You must be aware of this situation and you must be aware of the laws that allow you to 1035 exchange your cash value into a funeral trust.
What is the difference between Final Expense Insurance and a Funeral Trust?
Final Expense is a loosely or non-underwritten Whole Life policy that is usually only up to 25 to 30k in death benefit. They accumulate cash. That Cash is not protected from Medicaid. A Funeral Trust is basically a protected savings account where the funds are paid direct to the funeral home. They can be written on any individual with up to 15k per person protected from debtors as well as the Medicaid system. It is not life insurance. Both are used to fund funerals. That is where the confusion comes. We like people to have Final Expense policies as they create more value for the family. However we sometimes find them with cash value in them at a time when the family may need to consider getting rid of them because of Medicaid Spend Down rules. When we find these situations we do a 1035 exchange from the Final Expense Cash value into the Funeral Trust to protect the cash. What happens to the death benefit of the life policy at that point varies. Kids or other family members can take it over or it can be left to collapse and it just goes away.
What is the benefit for me to buy a Final Expense Policy?
To provide security and peace of mind that you are not leaving a financial burden on your family.
What is a funeral trust?
A funeral trust is a legal document that allows a specific amount per person to be funded. This immediately protects the cash value from a spend down. See our other FAQ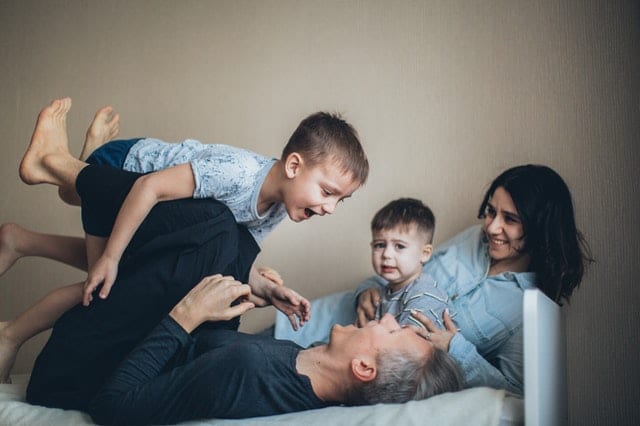 PRODUCT
Funeral Trust
A lot of the time, even when you think you're prepared for a loved one's death, it can still leave you distraught and unable to organize your thoughts and determine the right decisions. Thinking about funeral expenses should be the least of your loved one's worries.
A funeral trust takes away that burden of worrying over expenses, so you can spend more time focussing on grieving the one you lost. With a funeral trust, you can pay funeral expenses in advance, sparing loved one's the pain of making a lot of hard decisions.
We want to lessen the blow in whatever way we can, which is why Parr Insurance will prepare a funeral trust for you so that it gives your loved ones less to worry about.
There's a lot that goes into building a funeral trust. Speak with one of our agents in order to be prepared and so that your family's not left with any unwelcome surprises.
See below for a full Q&A on Funeral Trusts.
Frequently Asked Questions About Funeral Trusts
What is the benefit of owning a Funeral Trust?
The benefits of owning a funeral trust. Protection from Medicaid and Bankruptcy are two of the most powerful reasons to own one. It is also peace of mind that your final expenses will not be taken out of your estate or that family members will be left with the burden.
Am I limited in how I can use my Funds from the Funeral Trust?
Although there are limits to use, funds from a Funeral Trust can be used to pay for cemetery monuments as well as travel expenses for family members to attend your funeral.
What are the Advantages to Prefunding a Funeral Trust?
Prefunding benefits are mainly peace of mind related. This is something that we feel is a way to ease stress on your loved ones at a difficult time.
Will a Medicaid Spend down affect my Funeral Trust?
Medicaid Spend Down will not affect a funeral trust. The funds are 100% protected as soon as you sign the contract.
How does a Funeral Trust differ from a Final Expense Policy?
A funeral trust is not final expense life insurance. The main differences are: a. Funeral Trust is 100% protected from Medicaid and B. Cash value in a life insurance policy is naked to a Medicaid spend down. When needed we assist families in moving Life Insurance Cash value into a Funeral Trust to fund it. This is a good move many families are unaware of.
With a funeral trust, can the money be used only for my funeral/burying expenses?
There are many things funeral trust funds can be used for but all are related to burial. You can select a funeral home anywhere in the US.
Is my funeral trust Irrevocable?
Yes, A Funeral Trust is Irrevocable. Once the Funds are in it they can only come out for paying the funeral home.
Am I taxed on the Benefit Distributions?
With a Funeral Trusts, what are those Assets Protected From?
Will my Funeral Trust Decrease in Value?
It will not decrease. Interest rate will vary depending on age and current rate offerings. Once you purchase it the rate will be locked for the future
What is the benefit to a Funeral Trust over a prepaid Funeral with Funeral Home?
Funeral Homes can go out of business. Funeral Trust is the foundation of a prepaid funeral but we use A rated carrier. Money never at risk. We place money with A rated Insurance Company and is protected from bankruptcy
Is my Funeral Trust Protected from Medicaid?
Yes and Personal Bankruptcies as well
I already have life insurance. Isn't this the same thing?
No They are different. Life Insurance is a Savings account. A Funeral Trust is protected in a legal document.
Is my cash value LI at risk?
We monitor your Medicaid Spend Down. 1035 Exchange and transfer money into Funeral Trust to protect up to 15000 for customer and 1035 to spouse or other family members. Life Insurance is not protected from a Medicaid Spend Down where as Funeral Trust is Protected from Medicaid Spend Down.
I have a Life Insurance Policy and just cannot afford to do a Funeral Trust as well.
Let us monitor and see where you are with Medicaid. We recommend that you keep your LI Policy as long as possible. When the time is right, we will help you move your LI Policy over to a Funeral Trust
Can the money be used for anything other than a Funeral after the funeral is all paid for?
No but money will be distributed will go to your estate.
We have money already set aside to take care of our funeral?
Where is it? Is it protected? We can make sure the money is put into a trust where it is protected.